Start-Up Program & Information
Welcome to CrossFit U1 & our CrossFit Community.
Here is all the information you need to getting started at CrossFit U1. You have already chosen the correct start-up plan and you have registered, for one of our following plans **
Start-up Month
Start-up Package, 3 months
Lifestyle Package 3 months plus 3 month standard nutrition plan*
Lifestyle Package 3 months plus 3 month individual nutrition plan * you will need to complete this FORM
*For more information about our nutrition plans please CLICK HERE
** All start-up months and packages stop automatically when the time duration has expired, you are not in a contract with us for a monthly subscription.
When you are at the end of your start month/start month package, don't let all your hard work, sweat and muscle ache be for nothing, hard work pays off, you will become a fitter and stronger YOU. Sign up HERE for a subscription with us:
Plan in your classes via this link: https://cfu1.crossbit.nl/cbm/account/inloggen/ or even better via our app: crossfitu1 (download via app store or playstore) Join our Closed FB group  facebook CrossFit U1 Leden! This is where we also send important up-dates as well as via your our app and e-mails. 
Standard: for your first month you can only sign 2 x a week into limited classes, these are:
If you are signed into a class & are unable to attend, make sure you sign out 2hrs before the class starts, otherwise you use up 1 credit unnecessarily.

 

Turning up too late for a class = 5 burpees per minute you are late.

 
All NEW U1er's get a  *FREE* Must Have U1 T-Shirt.
Every new athlete starting at CrossFit U1, receive a CrossFit U1 T-Shirt. It's a 'must have' item. To order your T-Shirt send an e-mail to: info@crossfitu1.nl with your size & colour preference. We will set a T-Shirt aside for you with your name on it and you can collect this at the counter.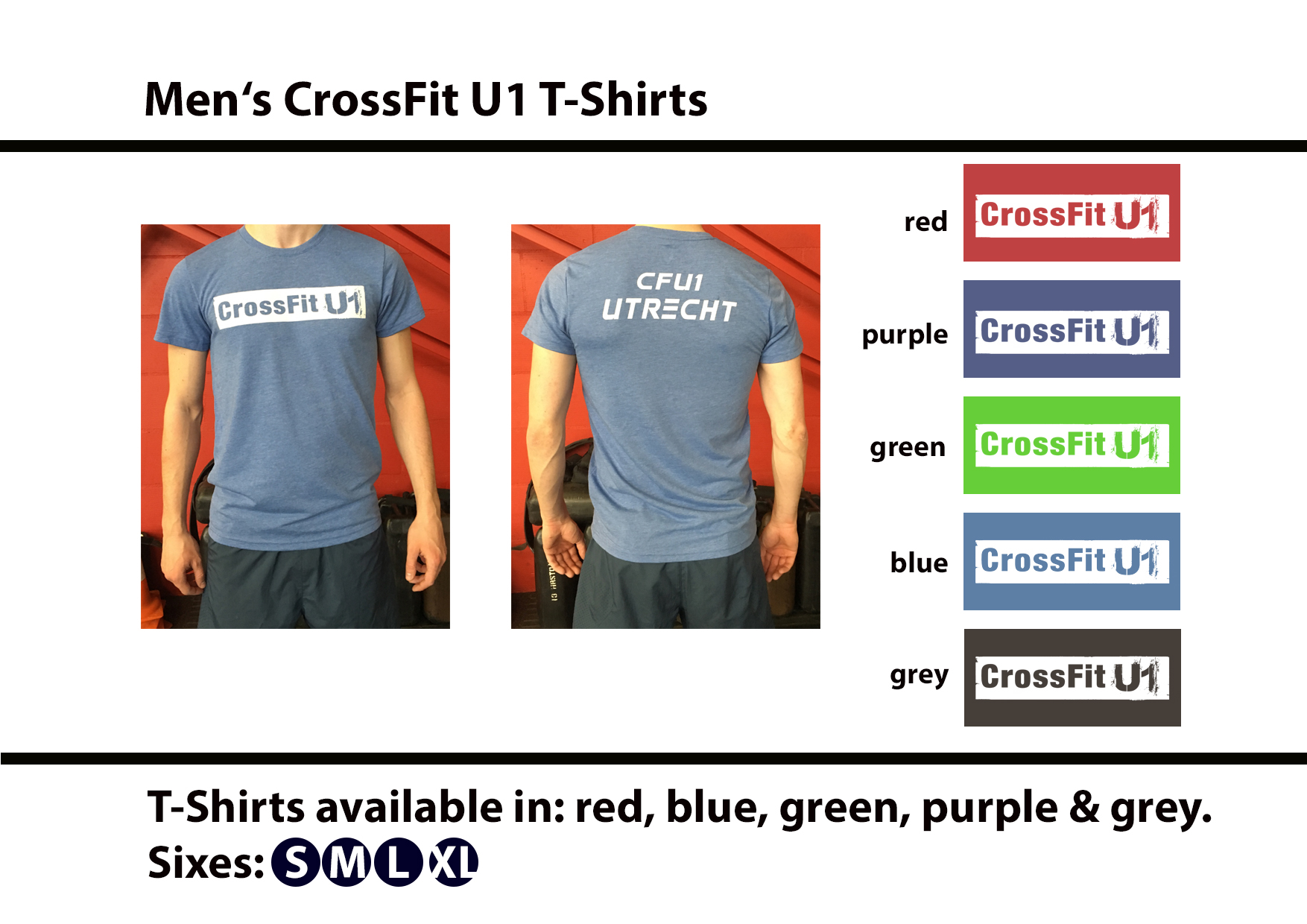 Please note, not all colours are available at all times. 
Thank you for your time, if you have any questions please feel free to send us an e-mail or ask one of our coaches at the box or send us an e-mail: info@crossfitu1.nl
We look forward to seeing you at the Box.