Crossfit U1 offers a unique professional program, to ensure the progression of your fitness levels.
Our program
is unique to CrossFit U1, written specifically 'to make you fitter and stronger'. Our classes are given by certified CrossFit Coaches, we are a very well established Crossfit Box, based in Utrecht. If you are serious about being healthier and fitter, then you have hit a perfect match.
What is a U1 test week?
Our test week is, a series of workouts that are designed to test different modules of fitness, which is what CrossFit is based on:
"What Is Fitness?" The 10 Physical Skills:
Cardiovascular/respiratory endurance – The ability of the body's systems to gather, process, and deliver oxygen
Stamina – The ability of body systems to process, deliver, store, and utilize energy
Strength – The ability of a muscular unit, or combination of muscular units, to apply force
Flexibility – the ability to maximize the range of motion at a given joint
Power – The ability of a muscular unit, or combination of muscular units, to apply maximum force in minimum time
Speed – The ability to minimize the cycle time of a repeated movement
Coordination – The ability to combine several distinct movement patterns into a singular distinct movement
Agility – The ability to minimize transition time from one movement pattern to another
Balance – The ability to control the placement of the body's center of gravity in relation to its support base
Accuracy – The ability to control movement in a given direction or at a given intensity
The best way to track your progress is to set-up benchmark workouts, test it, and keeps note of the results. then continue following our CrossFit U1 programming, that I have the honour and privilege to provide.  a second Test week (nr 2) will be hosted in 3 months. We work towards seeing noticeable progression in your fitness levels. We will be retesting the exact same workouts in 6 months again.
IMPORTANT: 3 steps, to pay attention to.
1. Make sure you log your score in your SportBit app. This is the best and easiest way to clearly track your progress.
2. You can do all workouts, or just pick the one you like. Most importantly, in 6 months you will redo exactly the same workouts as you will be doing during the this test week.
3. Please approach workouts with intent, don't be afraid to scale down if needed, give it your best, and have fun. Ask your coach for any tips and strategies.
Fundamental Classes are: Every Monday Evening 18:30-19:30 & Every Wednesday 17:30-18:30 & 18:30 & 19:30
Join our community @CrossFit: Subscription 
FREE Trial Class for 'New Starters' to CrossFit
We are happy to help with any questions. Contact us.
info@crossfitu1.nl
06 57129352
crossfit_u1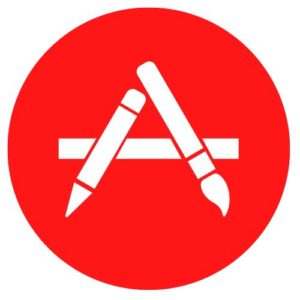 crossfitu1